CTSI highlights from NT Conference 2023
Comtrade System Integration was a part of this year's NT conference – the biggest Slovenian technological-business event!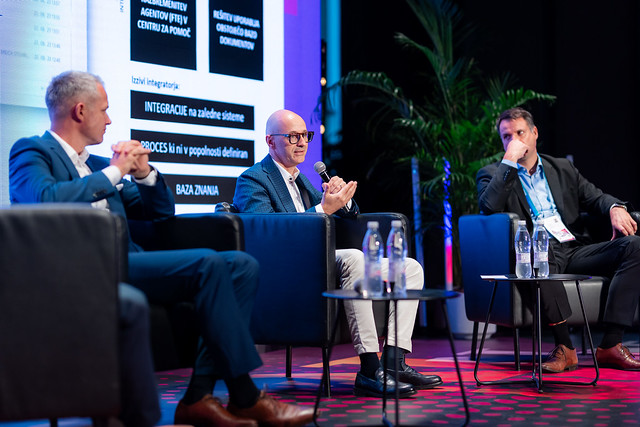 Once more, the vibrant town of Portorož served as a gathering hub for regional leaders in the realms of modern technology, business, and marketing. From September 25th to 27th this event provided us with a platform to showcase our most recent accomplishments, and initiatives, establish new relationships, and exchange ideas about exciting advancements
Our colleagues, Software Engineer Dušan Jovičić and Microsoft Team Lead and Cloud Consultant, Oliver Nikolić held a lecture named "Protect your artificial friend". They talked about the ever-changing IT industry, OpenAI and other AI solutions,  multi-layered security measures, and usual weak spots that have a big impact on the health of the overall solution.
Tadej Bajc, our Microsoft Solutions Consultant conducted a lecture "Important Elements in Using Infrastructure as Code (IaC)" where he talked about key concepts and elements that make a service more secure, faster to implement, and why IaC is the number one service for that.
Boštjan Šušteršič and Domen Žukovec, our Sales Manager and Software Developer led a workshop titled: Azure OpenAI – How to Choose the Right Approach? They talked about introduction to the basics of Azure OpenAI technology for business users and successful use cases of it in various sectors and together with participants, identified specific business challenges and assessed the suitability of OpenAI technology, collaborating to design an appropriate solution.
On the second, business day of the event, our Executive Director Slovenia at Comtrade System Integration Slovenia, Aleš Leskošek was one of the panelists at a panel "ChatGPT in Business: Changing the Rules of the Game". The panel discussed how technologies like ChatGPT are changing the rules of the game in the business world and successful stories of its implementation.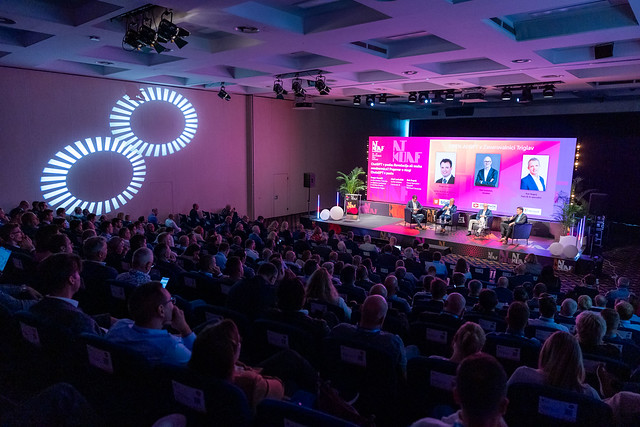 We congratulate the event organizers for crafting such an inspiring atmosphere, making these three days a delightful experience for everyone involved. And a big thank you goes out to all our colleagues who dedicated their best efforts to showcase Comtrade System Integration as a well-established IT leader in the region.
We eagerly anticipate next year's conference and the new memories we will create in the picturesque setting of Portorož.